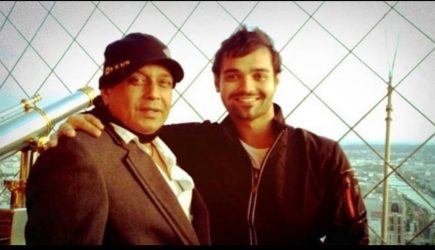 Father's Day is a special occasion dedicated to celebrating and honoring the fathers and father figures who have made a profound impact on our lives. It reminds us to express gratitude for their love, guidance, and support throughout our journey. Whether through small gestures or grand celebrations, let us use this day as an opportunity to make our fathers feel cherished and appreciated. Mimoh Chakraborty, son of legendary actor Mithun Chakraborty takes this opportunity to share the lessons that his father has taught him over the years.
"His life is dedicated to us. Whether it is from the pencil I wanted in school to the pants that I wanted to wear for the audition, he has done everything he could and is still doing for his children and family.He has always taught me the right values, to stand up for what is right and not for what is popular. He has been my greatest motivator and my biggest critic. And now, touch wood, we have come to an age where we are very good friends."
On the work front, Mimoh was last seen in comedy thriller _Jogira Sara Ra Ra_ and _Rosh_ in new exciting avatars.