Nothing is a London-based tech company that aims to connect people, technology and devices in a seamless manner. The name 'Nothing' was chosen, as the company wanted to present itself as an entity focused on developing simple products. The conventional approach of using fancy names, complex tech jargon and other gimmickry was avoided in favor of advanced tech that could truly bring about a delightful experience for users.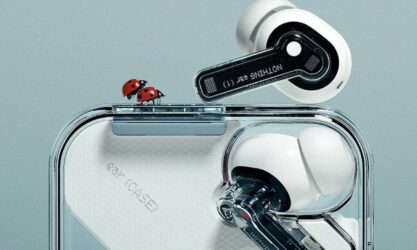 It's apparent that the company takes the "What's in a name?" approach quite seriously. Folks at the company believe that if technology is truly advanced and intuitive and yet simple to use, it would literally become invisible and feel like nothing.
History
Nothing's story started taking shape when co-founder of OnePlus, Carl Pei started thinking about creating something entirely new. With the core idea of providing a seamless digital experience to users, Nothing was launched in late 2020. At that time, the focus was more on establishing a proper roadmap for the company. In February 2021, the company announced its collaboration with Teenage Engineering that was onboarded as a founding partner. Its primary role relates to the design of products.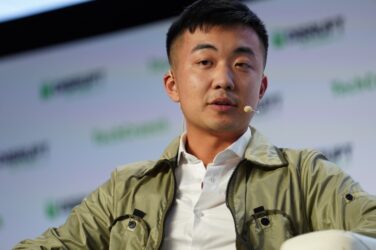 In July 2021, Nothing launched its first product ear (1), which comes with the promise of pure sound experience. The product is officially carbon neutral. In the future, several new products are expected to be launched by Nothing. The idea is to create an ecosystem of devices and technology that would benefit end users. Other products that could potentially be launched by Nothing in future include smartphones, wearables and electronic accessories such as power banks.
Funding
Nothing has received investments worth $73.3 million via four rounds of funding. Some key investors include Google Ventures. The company has also raised money via crowd funding. Individual investors have also poured money such as Steve Huffman of Reddit, Kevin Lin of Twitch, Josh Buckley of Product Hunt, Liam Casey of PCH, and Paddy Cosgrave of Web Summit.
Acquisitions
Nothing had acquired Essential in 2021. Essential is US-based tech company focused on mobile and home devices.
Competitors
Nothing has a long list of rivals. It includes the likes of Samsung, Sony, Skullcandy, JBL, Avantree, Blukar, Huawei, and most other manufacturers of electronic products and accessories.
About the founder
Nothing was founded by Carl Pei, a Chinese-born Swedish entrepreneur. He currently serves as the CEO of Nothing. Earlier, he had co-founded OnePlus along with Pete Lau. He had been a director at OnePlus Global till September 2020. Pei had studied at Stockholm School of Economics, but dropped out to work in Chinese smartphone industry. He has experience working with companies like Nokia, Meizu and Oppo.