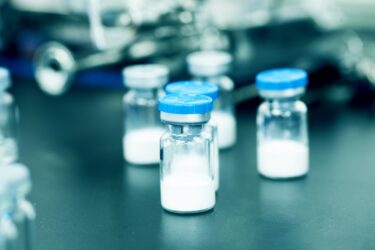 India is a major exporter of pharmaceuticals and serves over 200+ countries. According to data released by the Ministry of Statistics and Programme Implementation, the Index of industrial production of manufacturing of pharmaceuticals, medicinal chemicals, and botanical products was 221.6 in 2021-22. This growth in the pharma sector was all possible due to dedicated R&D. Research is the most important pillar for the development of the pharma industry. It's the force that pushes new medical advances to market. One such great result of the research is the development of the lyophilization technique. Parmjit Arora's Health Biotech, one of India's leading pharma companies, has experts in lyophilization rigorously trained to achieve excellence.
Lyophilization or freeze-drying is a water removal process mainly used to preserve perishable materials and extend their shelf life. The material is frozen, with a reduction in pressure and the addition of heat which causes the sublimation of frozen water. Lyophilization is a practical solution for the pharma industry's research, production, and storage-related issues.
Lyophilization retains the 3-D structures of biological samples, further assisting drug developmental research by maintaining its accuracy. We all know that in their liquid form, most chemical reagents and biochemicals are unstable, temperature-sensitive, and chemically and biologically active. This renders a short shelf life to the chemicals which need refrigeration or are prone to degradation unless stabilised. Lyophilization helps overcome these issues as it puts the reagents into a state of suspended activity. It increases the shelf life of chemical solutions even when stored at room temperature.
Lyophilization allows for heat and moisture-sensitive compounds to preserve their viability. It allows for rapid reconstitution as the products develop solubility characteristics as well.
Developers of parenteral drugs (administered orally, mainly by injecting it into the body directly) benefit from Lyophilization. The process also helps produce stable intermediates in drug product development & manufacturing. For example, poly lactic-co-glycolic acid or PLGA microparticles are hydrolytically unstable and lyophilization helps create a longer shelf life as well as accommodate multi-step manufacturing processes.
"We manufacture the finest range of life-saving drugs, including Injectables, pre-filled syringes, tablets & capsules, etc. We are a global exporter and currently export to more than 51 countries. We frequently export to regions like CIS, LATAM, Middle East, Africa, South Asia, and many more," says Health Biotech Director, Parmjit Arora.
Their state-of-the-art, WHO-GMP-certified manufacturing facilities are located in Baddi, in the State of Himachal Pradesh, India. Health Biotech played a crucial role in maintaining a consistent supply of Remdesivir to people affected by the COVID-19 pandemic.
With drug development underway for a large number of complex molecules, more and more products stand to benefit from lyophilization. However, for lyophilization to be successful, one requires more than just the necessary equipment. The process requires analytical expertise and experience in developing & scaling lyophilization cycles to ensure the projects' success. It remains one of the best-placed drying methods used in the pharmaceutical industry and will do so for many years to come.