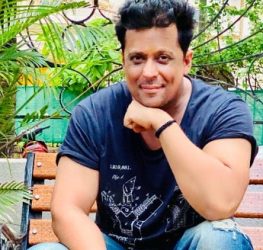 Rajha Vikram Singh's talent and potential as an actor is known to one and all. Some of the best movies that he's been a part of in the recent past are Rebel, Heropanti, Rana Vikrama,Manasunu Maaya Seyake, Rana Vikrama, Mera Fauji Calling and many more. The actor is currently extremely happy and jubilant as his recent released Punjabi film 'and well received Mining – Reyte Te Kabza' that released some time back in Punjabi is all set to be released in multiple languages.
Yes, that's true. Ranjha's movie becomes the first Punjabi movie to release across different languages. In Hindi, it will be released as Mining Mafia and in Marathi it is released as Valu Mafia. The movie has been dubbed in Marathi and Hindi. Ranjha plays the lead in the project and his role has been immensely liked by the audience in Punjabi language .Regarding this remarkable feat, Ranjha shares,
"I am very happy that Mining – Reyte Pe Kabza is finding more audience. Today, content is not limited to any particular language and I am so glad that a Punjabi film has so much demand that it is being dubber in multiple languages. The film has been dubbed in Hindi and Marathi and I am confident it will reach a wider audience with this. I play one of the lead and by God's grace, my performance has been appreciated by all. I am thankful to the audience for their support and I am motivated all the way more to do better work. Here's hoping you all see and like the movie as it has been specially dubbed for you all."
"Mining- Reyte Te Kabzaa" also stars Singga, Pradeep Rawat ,Sara Gurpal, Sweetaj Brar, and others in Main roles. Stay tuned for more updates.