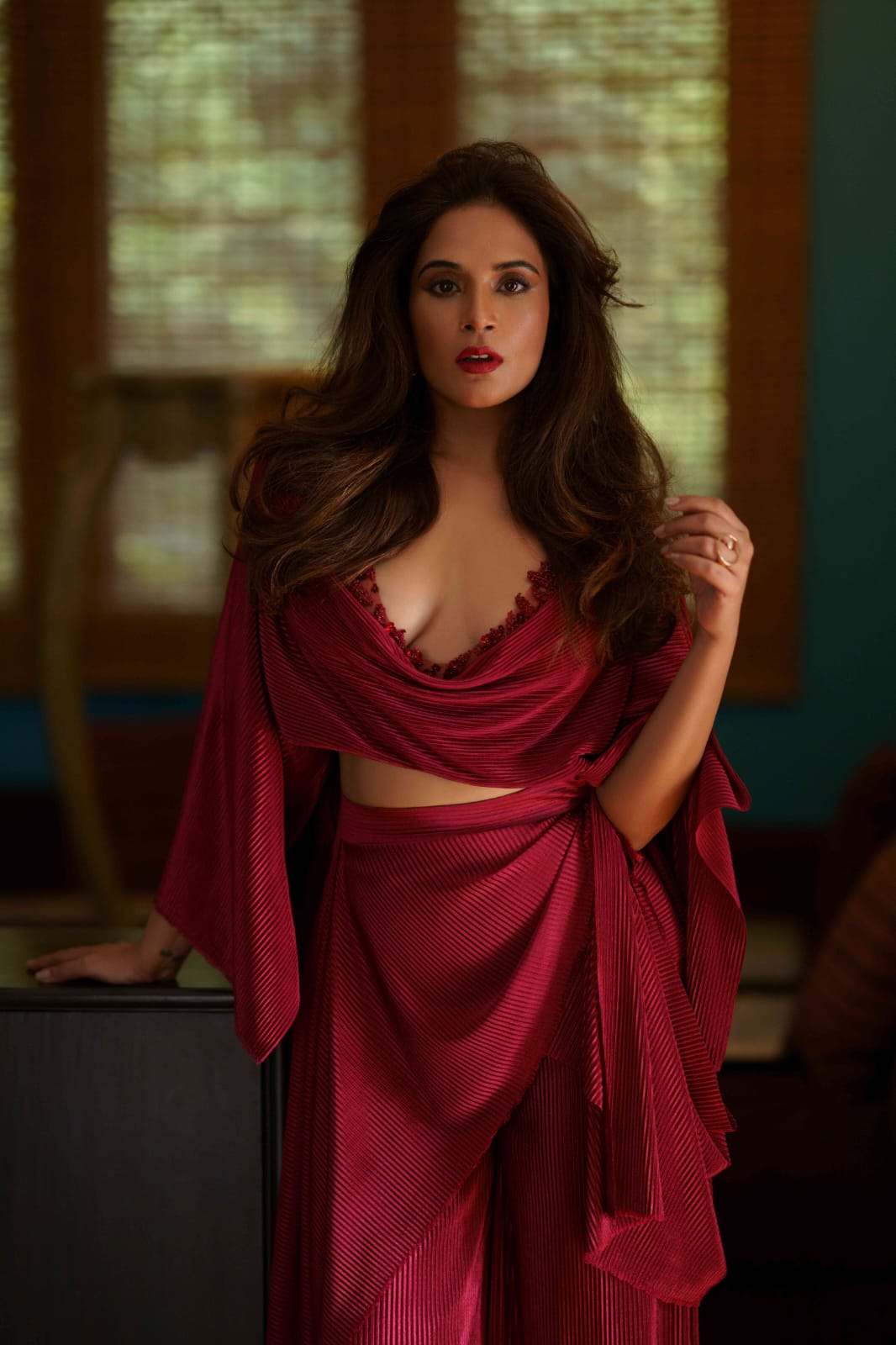 Actress Richa Chadha, who has been an integral part of the "Fukrey" franchise, recently shared her heartfelt sentiments about missing her husband, actor Ali Fazal, on the sets of "Fukrey 3." Ali, known for his iconic role as Zafar in the comedy series, couldn't be a part of the third installment due to scheduling conflicts.
Richa Chadha and Ali Fazal's love story blossomed on the sets of the very first "Fukrey" film. What started as a friendship during the making of the movie soon evolved into a beautiful and enduring love story, culminating in their marriage last in October. As they fondly remember their journey, Richa Chadha acknowledges the role that "Fukrey" played in bringing them together.
"Meeting Ali on the sets of 'Fukrey' was serendipity," Richa Chadha reminisces. "Our love story began as friends, and the film holds a special place in our hearts as the origin of our journey together."
As Richa Chadha returned to the sets of "Fukrey 3" to reprise her iconic character, Bholi Punjaban, she couldn't help but feel a void without Ali Fazal by her side. While they have often worked together in various capacities, Ali's absence on the sets of the third installment left a noticeable gap in her experience.
Richa Chadha shares, "Working on 'Fukrey 3' without Ali has been a unique experience. We've shared so many incredible moments on set, and his presence always added an extra layer of joy to the filmmaking process. Also the audiences loved him in the film, even now the audiences express their discontent that he is not part of the new film and I'm sure he's going to be missed by the audiences of the franchise".