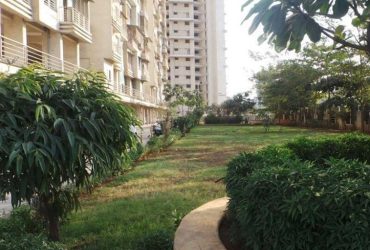 Smt. Sangita Dongre, the Joint Registrar (CIDCO) in Belapur, issued an order to dismiss the committee and appoint an administrator. This decision came after hearing complaints from over 50 members of the Newa Garden Phase-1 Co-operative Housing Society regarding the committee's lack of strength, financial irregularities, and the poor condition of the society. However, the dismissal was primarily due to the committee's failure to have minimum members required for monthly meetings, and other issues were not considered in this decision. The administrator Adv. Chandrakant Nikam has taken over the charge of the society on 4th September 2023.
The committee, led by Ex-Chairman Mr. Vijay Chougule and Ex-Secretary Mr. Sanjay Singh, had been making significant financial decisions and running the society without the necessary quorum in their monthly meetings for over a year. In an attempt to avoid dismissal, between the two hearings conducted on 6th June 2023 and 28th June 2023, the committee tried to co-opt five members on 25th June 2023. Nevertheless, a report submitted by the Presiding Officer Mr. MV Raverkar revealed that this co-option was also conducted improperly without quorum. Consequently, the committee was deemed incompetent to conduct any business on the day when the co-option took place and the co-option is considered illegal.
Members of the Newa Garden Phase-1 Co-operative Housing Society have faced ongoing issues with Mr. Mithubhai Mav, the builder and Director of M/s Newaraj Builders, for the past 12 years. Despite the completion of the statutory period following the society's formation, the property has not been conveyed to the society. The state government has repeatedly urged societies to apply for deemed conveyance, but the managing committee elected in 2019 failed to take any steps in this regard.
In a recent communication, the builder admitted that he has not conveyed the land because he is expecting a No Objection Certificate (NOC) for additional Floor Space Index (FSI). The managing committee made attempts to assist the builder in approving a new wing in an AGM, which the majority of members opposed. Furthermore, the secretary, Sanjay Singh, attempted to construct a temple without approval in a general body meeting.
The members of the society are deeply aggrieved by the actions of both the builder and the managing committee. In addition to lodging complaints with the Joint Registrar (CIDCO), some members have sought justice by approaching the Maharashtra State Consumer Complaint Redressal Forum.