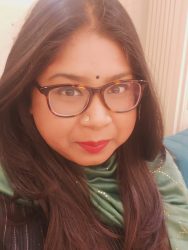 Developing a brand identity goes beyond just crafting a logo. One can say that a logo is just a symbol of a company, but not the brand as a whole. But a logo is just one small step towards building a strong brand identity. With millions, if not billions, of businesses trying to make a name for themselves, a strong brand identity is essential for a company to differentiate itself from its competitors.
Branding is the complete image of your business that conveys your overall impression and message to your audience. Entrepreneurs spend time uncovering their brand story and message before they make the switch.
Even before a customer buys from you, they somehow will see your brand. From every newsletter you are sending to every photo you are sharing on Instagram —these interactions may seem small and unrelated, but collectively, they form a deep relationship with your audience. And it is these relationships that define a brand. If you have a strong brand, you won't lose customers by giving them the wrong idea. Instead, having a successful brand helps you get more customers by showing them what it's like to work with you.
A strong brand identity doesn't happen overnight. You can't just randomly pick a few colours and fonts and add a generic logo to create your brand identity. Brands need to approach their identity strategically, while also building an identity that reflects their brand. A strong brand identity is key for businesses of all sizes.
A successful brand identity is one of the company's most valuable assets. Companies such as Apple, Coca-Cola, Nike, and more have their overall image reflected in their high brand value.
The steps companies take to build a strong, cohesive, and consistent brand identity vary, but most have a few things in common:
Analyse the company and market: A complete SWOT analysis (examining the strengths, weaknesses, opportunities, and threats of the organisation) covering the entire organisation helps managers understand their situation, their goals, and the steps they need to take to reach their goals and measure their progress. It's a proven method this helps you make better decisions.
Determine key business goals: A brand identity should help you achieve these goals. For example, if a car manufacturer targets a niche market for luxury goods, the ad should be designed to appeal to that They should appear on channels and websites where potential customers are likely to see them.
Identify your customers: Conducting research, convening focus groups, and one-on-one interviews can help companies identify consumer groups.
Decide on your personality and the message it wants to convey: Companies should create a consistent perception rather than trying to combine all possible positive All branding elements, including text, images, cultural elements, and colour schemes, should align and convey a consistent message.
Building a memorable brand identity doesn't happen overnight. The process begins with deciding on a company name and then designing logos, typography, and more. All these different elements combine over time to form the brand's unique identity. There may be some setbacks, but that's okay! Even the biggest brands we know and love have made mistakes, such as the New Coke debacle. Sticking to your brand strategy would help you stay on track to building a cohesive, memorable brand identity.
By Sarah Johnson
AVP – Content, Creative & Social at #ARM Worldwide