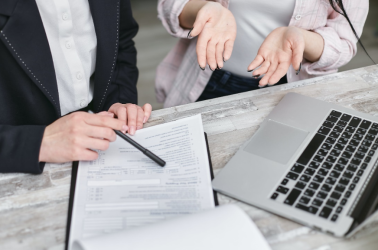 In India, life insurance plays a crucial role in financial strategy and safeguarding one's interests. However, for several reasons, the interaction between a policyholder and their insurance provider can be challenging. Policyholders often raise some common complaints with regards to how they are serviced by their insurers, and these complaints can be easily avoided if you take some precautionary measures early on.
This article will delve into the five typical grievances related to insurance in India and suggest ways to tackle them effectively. By recognizing these potential challenges and implementing suitable precautions and steps, you can look forward to a hassle-free and beneficial insurance journey.
#1 The Claim Settlement Process Is Long
This is a common grievance shared by many claimants. The extended time taken to process claims can be due to many reasons, and these reasons often differ from one insurer to the other. Extended waits for finalizing claims can bring about financial hardships and stress, especially in urgent situations, so it is essential that you take some steps while opting for your insurance provider.
Check the reviews and ratings for an insurer before you purchase a term insurance plan from them. Going with a reputed insurer like Edelweiss Tokio Life Insurance automatically reduces the chances of a long claim settlement ordeal in the future.
Still, if your claim seems to be taking an undue amount of time, you can address it by reaching out to your insurance provider to check on its status. Grasping why there's a hold-up can offer useful clarity. Regular touchpoints with the claims team and timely submission of required papers can speed up matters. If the delays continue or the responses aren't up to mark, think about reaching out to the insurer's helpline or presenting a grievance to the insurance watchdog or oversight body.
If you're displeased with the settlement sum, scrutinize your policy to grasp its scope and limitations. Confirm that your claim is within the policy's parameters. Engage with the insurer's helpline to discuss discrepancies and, if needed, lodge a contestation backed with relevant proof. If issues persist, consult certified experts, or consider checking out other insurance companies. Being proactive in standing up for your claims and exploring other avenues can eventually lead to a cordial settlement.
#2 The Claim Has Been Rejected
Another widespread issue is the outright refusal of claims, wherein clients are under the impression they deserve a payout, but their requests are turned down. To tackle this, it's wise to consider the insurer's claim settlement ratio when selecting a term insurance policy.
Still, if your claim is turned down, thoroughly analyze the rejection notification to understand the underlying reasons. At times, rejections stem from incomplete data or misinterpretations. If you're convinced that your claim has been unduly denied, assemble all supporting data or documents and appeal to the insurance firm.
For claims not satisfactorily addressed by your insurer, revisit your policy to understand its inclusions and exclusions. Engage with their helpline to address discrepancies and, if warranted, challenge the decision, furnishing further proof. If all else fails, consult certified specialists, and think about presenting a grievance to the insurance oversight body.
#3 Issues with Customer Support
Dissatisfactory customer support is a widespread problem in many industries that can annoy and disappoint clients. Inattentive representatives, prolonged hold times, and lack of empathy can diminish faith in the insurance provider. Again, you should thoroughly research an insurance company before buying life insurance to ensure that you get the support that you deserve.
If you're still unsatisfied with the support offered by your insurance firm, bring the issue to the attention of higher-ups within the customer care division. Clearly lay out your issues and your anticipated solution. Giving feedback via online platforms or social media platforms can also highlight the matter. If customer service remains an area of concern, ponder on transferring health insurance policies.
#4 Policy Coverage is Not Sufficient
Periodically checking your insurance coverage is a good practice, and if you are progressing in life, then there is a chance that your insurance might seem insufficient in a few years. On the other hand, there might be a situation when you realize that the coverage promised is not mentioned in the final policy document. Realizing that your insurance doesn't sufficiently match your expectations or fails to adequately shield your interests can be alarming.
This is why there is a grace period given by IRDAI during which you can choose to cancel your policy. Analyzing your insurance document meticulously and aligning it with your specific needs and situation is imperative. Using a term insurance calculator to check the premiums before buying the policy is also a good practice. If coverage seems lacking, or the premium seems higher than you anticipated, reach out to your insurance consultant or agent to discuss the discrepancies, and contemplate alternative coverage or policy modifications.
#5 You Failed to Share Crucial Details at the Time of Purchase
Numerous claims face rejections due to the omission of essential details. It is critical to be thorough when providing required details since it influences insurance risk assessment. While filling out application documents might seem tedious, its importance cannot be overstated.
It's vital that you be transparent with the insurance company, especially about prior health conditions, medical histories, hospital stays, and so on. This will ensure that your claims are not rejected in the future.
How IRDAI is Committed to Improving Things
The IRDAI is actively participating in insurance education drives that aim to empower both current and potential insured individuals with a fair comprehension of their coverage necessities and rights. These drives will help you choose an insurance plan that is suitable for your life situation.
A positive trend in the insurance industry is the decreasing number of grievances related to policy mis-selling. As per , complaints dropped to 23,110 in 2021-22, down from 25,482 the previous year. The ratio of such grievances for every 10,000 policies has also seen a decline, as per the latest figures from the Insurance Regulatory and Development Authority of India (IRDAI).
Furthermore, the ratio of complaints settled in favor of the aggrieved party rose from 24% in 2020-21 to 27% in 2021-22.
Final Thoughts
While it's not rare for insurance-related grievances to arise in India, policyholders have viable methods at their disposal to adeptly tackle these challenges. Through systematic approaches such as maintaining comprehensive records, staying in touch with the insurer, elevating concerns when required, and seeking timely expert guidance, you can significantly minimize the chances of these issues and ensure that your life insurance journey is smooth and hassle-free!
Source of Statistics: IRDAI