When talking about the film industry, people usually think about actors, directors, writers, etc. However, there are various other options that one can pursue in the film industry. One just has to choose a job profile they feel comfortable with. And of course, have a specific target of how much they plan to earn. To understand the options, here is a look at some of the highest paying jobs in Hollywood.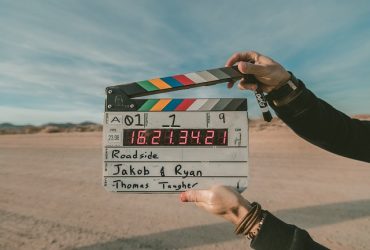 Entertainment lawyer
Similar to the business world, almost everything runs on contracts in the entertainment industry. A lot of negotiations are involved in terms of payments, profit sharing, intellectual property rights, etc.
An entertainment lawyer works to ensure that their clients get the best deals and are protected from legal tangles. Not many people know that entertainment lawyers are among the highest paid professionals in the film industry. Annual mean salary is estimated to be more than $215,000 for entertainment lawyers.
Art director
The frames you see in a movie are created to leave a powerful impact on your senses. And it does not happen by chance. There is a team that works meticulously to imagine the surroundings, how the sets will look like, the vehicles to be used and the type of clothes that the actors need to wear. All of these are managed by the art director in consultation with the director and producer.
Art directors also have to ensure that everything gets done within the allocated budget. It makes the task even more difficult. Art directors are in high demand and among the highest paid professionals in Hollywood. Annual mean salary for art directors is estimated to be more than $141,000.
Multimedia artist / Animator
Digital enhancements via CGI have become a mainstay in the film industry. Some of the key skills that make it possible include multimedia and animation. The importance is even more in movies that utilize high-level CGI. Some examples include movies like Avatar, Star Wars, Avengers, etc.
World's leading animation studios like Disney-owned Pixar have high demand for multimedia and animation professionals. Various independent assignments are also available for these professionals. Annual mean salary for multimedia artists and animators is estimated to be around $105,000.
Talent agent
These professionals hardly ever get to share the limelight. But it will be difficult for the film industry to function without talent agents. These professionals take up a wide variety of roles and responsibilities.
For example, finding new projects for actors, negotiating contracts, fixing salaries and profit-sharing deals, finding sponsorships and advertising opportunities and managing travel, flights, hotel bookings, logistics, etc. The standard cut for talent agents is usually 10% of the client's earnings. For talent agents working for an agency, the mean salary is around $100,000.
Film editor
This is a laborious job, where the individual has to go through endless hours of footage. And painstakingly select the best scenes and put it all together in a seamless manner within the time slot allocated for the movie.
Film editors work in consultation with the director and producer to create the best outcomes. Sometimes, an entire team is involved, with each individual tasked with a specific responsibility. Average mean salary of film editors is estimated to be around $95,000.