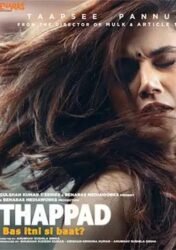 Tanuja Chandra, the noted director and writer was recognized as the Laadli Woman Behind the Screen
Thappad wins for theatrical release while The Great Indian Kitchen for OTT
Ji, Jaisi Aapki Marzi recognised for its stark portrayal of women
Pure as Love created by Animal for Bhima Jewellery and wins the Grand Prix
Flipside, a compendium of all award-winning reportage launched
Mumbai 6th December 2021: The national edition of the Laadli Media & Advertising Awards for Gender Sensitivity (NLMAAGS) was held online on Sunday the 5th December and awarded noteworthy work in the fields of journalism, advertising, films, television, theatre and books. The Honorable Norwegian Ambassador, Hans Jacob Frydenlund and Mr Sriram Haridass, Country Representative, UNFPA India, were the guests of honour. Noted journalist, writer and television personality, Mrinal Pande was the chief guest. The initiative was once again supported by UNFPA and the Norwegian Embassy in India.
"These awards are a result of year-long enthusiasm to cull the very best from amongst a vast repertoire of work as diverse as films, books, advertisements, theatre, television, and journalism. Congratulations to everyone who chose to be inclusive in their representation of genders and question the stereotypical norm," said Bobby Sista, Founder and Executive trustee, Population First.
"Making media more inclusive has been raised vociferously by this organization, which is very much the need of the hour. We all know that gradually parts of media, as media is expanding have been becoming a little coarse, a little impervious to women and their images, and this reinforces the poor self-images that a lot of women in India have of themselves because they have not been raised to consider themselves as a whole human being. I want to congratulate all the winners and the Laadli Media Awards for crafting a niche, where honest conversations on women can be engaged in and women are imparted dignity," said Mrinal Pande.
"Research shows that media, even in countries that are perceived to be more gender balanced, continues to be male dominated by men both in terms of participation and content. In some cases, it contributes to stereotyping. Women are less often used as resources for political and scientific content, as men, instead women are mainly interviewed for soft content. Women are often addressed by their first names and connected with roles as care-giver. For example, the mother of three has become the new finance minister is the news headline. Would this be a description used for a man? This father of three thinks most likely not," noted Ambassador Hans Jacob Frydenlund.
The Ambassador congratulated Laadli Media Awards for their tremendous contributions to work towards a more gender just society and acknowledged the award winners for their creativity and genuineness which reflected in their work.
"Print, digital and social media, all play an important role in how people form their identities, social norms and values in relation to gender. In other words, if we want real equality in societies, the media must actively seek to show more gender-sensitive and gender-neutral perspectives, in India, in Norway and across the world," he added
This year the Laadli of the Century was given to the multifaceted Shama Zaidi, screenplay writer, costume designer, art director, theatre person, art critic, and documentary filmmaker while the Laadli Lifetime Achievement Award was conferred upon Padma Shri Neelam Mansingh Chowdhry, a renowned theatre personality, for their path breaking work in their respective fields which inspired many to follow in their footsteps. Tanuja Chandra, the noted director and writer was recognized as the Laadli Woman Behind the Screen, for her women focussed work.
"I am very grateful I am being given this award. When I first joined the art directors' association, with great reluctance they made me a member, and then after two years they made me the general secretary. Back in the day, there were hardly any women in art direction. I am glad I got the Laadli of the Century Award. Everyone's daughter is a Laadli and some wifes too," said Shama Zaidi who has developed screenplay, designed costumes or been an art director for highly acclaimed films like Garam Hawa, Charandas Chor, Zubeida, Mandi, Hari Bhari, Mammo, Nishant, Manthan, Shatranj Ke Khiladi and many more.
"Theatre is a very complex space to be in, it is made up of a group of people, a collective of people who share the journey with me. They may not be visible and I may be receiving the award but I would also like to thank them for being part of this journey that has brought me to a point that made Laadli recognize my work and bestow this honor on me. It has been a long journey of many many years. All work can only happen if you have something to say if there is passion, and if you keep chiselling at your craft which is what my group and I have been doing. Thank you for bestowing this award and I am deeply grateful for it," shared Padma Shri Neelam Mansingh Chowdhry accepting the lifetime achievement award.
"In the coming years my unshakeable plan is to tell the stories of the female genre. It is very heartening to have the support and encouragement of organisations like the UNFPA and Population First, and together we shall overcome," said Tanuja Chandra on her award
A new category The Laadli Gender Champion Award was introduced this year in memory of the triumvirate of India's feminist movement, Gail Omvedt, Kamla Bhasin and Sonal Shukla. It was given to Flavia Agnes, the noted gender activist and women's rights lawyer whose organization, Majlis has assisted many women seeking legal recourse. Well known gender economist and women rights activist, Dr. Vibhuti Patel, presented a short presentation highlighting the work of the three stalwarts.
Flavia Agnes said, "I was a victim of domestic violence and the 1980 women's movement transformed and gave me exposure to change my life, become a lawyer and set up Majlis. Our endeavour has been to create a space within the legal system, for women's rights and for women to access rights that have been given to them. By giving this award, you have not only honored me but acknowledged the work that Majlis has done. Thank you so much for this honor."
"With consistent engagement over the years, it is encouraging to note the increased discourse to promote greater gender equality within the media and advertising community. In recent years I understand that the productive efforts to mainstream gender sensitivity have not been limited to media content but media leaders and regulatory bodies have taken this discussion into their work culture as well. What started as awards has now a way the industry thinks and works. I would like to congratulate all winner not just for your gender sensitive stories, but because I believe each one of would be the change makers and help lead a movement for socially responsive and gender inclusive media," noted Sriram Haridass, Country Representative, UNFPA India while commending the work done by Laadli Media Awards and all the winners.
"Today we are felicitating some great creative content in advertising, films, books, and television along with the best media reports and programmes chosen from the regional winners. I congratulate all the awardees and wish them more power," said Dr. A.L.Sharda, Director Population First.
"We are looking at a new generation of content creators who are redefining gender roles in their real lives, defying the old regressive practices and standing up for an inclusive society. Their voices need to be heard and amplified to build a new world. Lend your voice, lend your support and share your resources with us to keep us going," she added
Anubha Sinha's Thappad was felicitated in the theatrical release category, while The Great Indian Kitchen directed by Jeo Baby which released on Amazon Prime was recognised in the OTT category. Srishti Bakshi's hard hitting W.O.M.B-(Women of my Billion) Directed by Ajitesh Sharma and Produced by Apoorva Bakshi was awarded the best documentary. Garima and Susheela, the feisty twins from Kaatey Lal & Sons were awarded the "Laadli The Most Inspiring Woman Protagonist In a TV Serial". A motley of advertisements was recognized for its gender sensitive portrayals and these include Animal's Pure As Love For Bhima Jewellery, Leo Burnett's Keep Girls In School For Whisper India, FCB India's Tum Kab Itne Bade Ho Gaye for Horlicks, Ogilvy India's #Nohandunwashed for Savlon, Ogilvy India's #StopTheBeautyTest For Dove, LoweLintas's #IAMMYTYPE for SkinKraft, Taproot Dentsu's Nip In The Bud for IDiva, Benshi Films' #ANTI-DOWRY for Kerala State Film Development Corporation, and Dentsu Impact's social experiment The Divide for Paytm.
While Parmesh Shahani's Autobiography Queeristan, Rituparna Chatterjee's memoir The Water Phoenix, Kavita Krishnan Non-Fiction Fearless Freedom, Vandana Rag's Fiction Bisat Par were the five books recognized in the books category, fifteen journalists from amongst the regional winners were selected to receive the national accolade for their work and included TV9 Telugu, Anna Keerthy George, Boondh.Co, C Vanaja, Juhi Smita, Dr. Shantanu Abhyankar, Aishwarya Amritvijayraj, Sharanya Manivannan, Navamy Sudhish, Md. Asghar Khan, Siddharth Dube, Parikshit Nirbhay, Vandana, Sadaf Modak, and Nitasha Natu.
Young students of Hyderabad-based Aarabhi- the Center for Performing Arts, and their Guru Kalaratna Ashok Gurjale, presented an ensemble of violin renditions of Vatapi Ganapati, Godavari and Tamsoma Jyotirgamay. Aarabhi is a unique initiative that trains and nurtures young talent exclusively in violin. It was founded by Ashoke Gurjale, a Violin Maestro in the Carnatic tradition of music, and who has trained thousands of students over the years. He is a recipient of several awards including the Kalaratna Award from the Government of Andhra Pradesh. A snippet of Ji, Jaisi Aapki Marzi! by Nadira Babbar and Ekjute Theatre Group was also showcased.