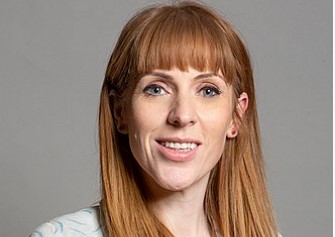 Angela Rayner is a British politician and a Member of Parliament (MP) from the constituency of Ashton-under-Lyne. Angela is a member of the Labour Party. She follows the socialist ideology and represents the Labour's soft left. Angela has been representing the Ashton-under-Lyne constituency since 2015.
The Ashton-under-Lyne constituency has been a stronghold of Labour Party since several decades. Since 1935, the consistency of Ashton-under-Lyne has been continuously won by Labour Party. The constituency was once a major hub for textile industry. As of now, the focus is on manufacturing. As compared to UK averages, income and house prices are lower in Ashton-under-Lyne constituency.
In the 2015 general election from Ashton-under-Lyne, Angela Rayner defeated her nearest rival Tracy Sutton of Conservative Party by a margin of more than 10k votes. She received 49.8% of the votes, whereas the runner-up received 22.1% of the votes. In 2017 election from Ashton-under-Lyne, Angela increased her vote share to 60.4%. She defeated her nearest rival Jack Rankin of Conservative Party by a margin of more than 11k votes.
In 2019 election, Angela had a relatively tougher battle with nearest rival Dan Costello of Conservative Party. Angela won the 2019 general election, but her vote share dropped to 48.1%. This was the lowest in her career as a Member of Parliament.
Early life, education and professional career
Angela Rayner was born on March 28, 1980 in Stockport, Greater Manchester. She studied at Avondale School in Stockport, but had to discontinue her education when she became pregnant at age 16. Later, she joined Stockport College as a part-time student. She learned British Sign Language and completed NVQ Level 2 in social care.
In her professional career, Angela worked as a care worker for Stockport Metropolitan Borough Council. It could be considered as a part of her political career, as she was chosen as a trade union representative for Unison. Progressing further, she later became the convenor of Unison North West.
Political career
Throughout her political career, Angela Rayner has held several important positions. It includes Shadow Secretary of State for Education, Deputy Leader of the Opposition, Shadow First Secretary of State and Chair of the Labour Party, member of Her Majesty's Most Honourable Privy Council, Shadow Chancellor of the Duchy of Lancaster and Shadow Secretary of State for the Future of Work.
Angela Rayner has made several controversial statements that were heavily criticized by other MPs and people. She has expressed strong views on issues such as terrorism and crime. At the global level, Angela has criticized Israeli violations of human rights against Palestinians.
Personal pursuits
Angela Rayner is committed to the welfare of people in her constituency. She is actively involved in projects that seek to help the poor and marginalized.