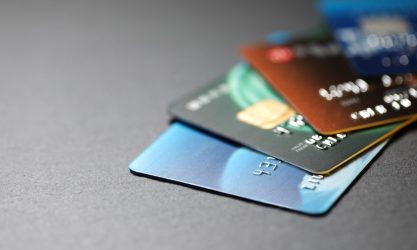 Credit cards have become a go-to payment mechanism for every individual, regardless of demographics, in the modern world of finance. Credit card usage is increasing daily, leading to the world enjoying various benefits such as convenience, getting cash back on purchases, and building credibility.
Banks, realizing this trend, are facilitating seamless transactions to ensure consumers face no glitches in purchasing and paying through credit cards. They provide credit limits to their users after determining various repayment factors and individuals' credit ratings based on their income. Acquiring a credit card might be easy, but choosing the right one best suited to your needs is equally difficult.
This article examines how you can compare and choose the best credit card.
What Awaits You?
Due to increased credit card usage, you can get an FD-backed credit card with a credit limit of up to 90% of your FD amount and no income proof is required when applying. You can get a credit card without providing proof of income. This system has become a savior for most users due to its specialized services, such as opening a savings account zero balance that allows users to spend and save without maintaining a minimum bank balance. That is a huge relief, considering no one wants to pay penalties for not having at least Rs 500 to 1000 in their account. The unique thing is getting a free virtual debit card and a quick account setup with no paperwork. These characteristics have enabled many people to spend without concern, allowing them to obtain credit cards without a credit score.
What Steps Should You Follow to Choose The Most Suitable Credit Card?
Identify your credit score
Does your credit score matter? Yes, it does. It matters when you apply for a credit card. Assess your credit score and then compare credit cards. It helps understand the type of card you qualify for at a given interest rate.
Understand your spending habits
Examining your purchasing patterns carefully and deciding why you need a credit card to maximise its benefits by meeting specific needs is necessary.
Establish a comparison
It would be best to compare based on numerous criteria such as interest rates, annual fees, spending limits and protection provided by the credit card provider. Evaluating credit cards based on various criteria is a topic that will be touched on later.
Applying for the ideal credit card
After a good comparison, here's where you take action. Research well and apply for your ideal credit card. For instance, when applying for a Kotak 811 credit card, all you need to do is open a zero-balance savings account and share your basic information, such as your name and phone number. Complete your KYC verification and your credit card will be delivered to your home in a few days.
Which Credit Card is Most Suitable for You?
As previously indicated, you must assess your purchasing habits to determine the purpose for which you wish to use a credit card. Here are the various types of credit cards based on your requirements:
Basic Credit Card
Are you applying for your first-ever credit card? If so, you should consider this type. Here your income is required to avail of a credit limit based on which you make your purchases. There may or may not be any joining or annual fees.
Travel Credit Card
If you are a regular traveller, this credit card provides exclusive benefits such as travel insurance, lounge access, and the best currency rates.
Entertainment Credit Card
Do you enjoy the world of entertainment and amusement? If yes, this credit card will give you heavy discounts and cashback on concerts, movies, and theme park tickets.
Premium Credit Card
These cards are exclusive for those living a luxurious life. You can avail of a higher credit limit and get complimentary benefits such as club memberships, lounge access, premium hotel accommodation, and much more. 
Student Credit Card
This card provides credit facilities to students. You may be someone without a credit history. Through this card, you can spend without any hassle of joining fees at lower interest rates.
How Should I Evaluate These Credit Cards?
If you have identified a credit card based on your needs and shopping habits, you're just a step away from getting the right one. Comparing these cards to evaluate your options and choosing the most advantageous one for yourself is critical. It would help if you considered the following criteria:
Rate of Interest
You may be charged interest if you do not pay off your entire credit card bill and carry a balance forward. You should compare the interest rates on various credit cards and choose the cheapest choice accessible, a process known as an Annual Percentage Rate (APR). Certain credit cards also have an introductory interest rate, after which you may or may not be charged interest. This should be considered before choosing a credit card.
Annual Fee and Other Charges
For each year of use, certain credit cards impose an annual fee. This is applied to the final credit card bill, which you must pay. Check your agreement for such fees and costs as overseas payments can exceed your credit limit.
Incentives
Before applying to get the best credit card, you must determine how frequently you will use it. If you make frequent purchases, the best alternative is to choose a credit card with loyalty programs, rewards, and cashback on your transactions. Assuming that every Rs 100 you spend earns you one loyalty point, you can fly business class to any country or get a free vacation at a resort as a reward after acquiring a specific number of points. Make a detailed comparison of the incentives available and consider how likely you are to use them.
Conclusion
By now, you must know how to apply for credit cards and pick the best option. To avoid paying excessive fees and receiving no benefits, conducting thorough research and examining the relevant criteria before making your choice is important. Apply right away and continue shopping.