Moglix is a leading e-commerce platform focused on B2B segment. It caters to a wide array of business and industrial supplies including electrical, safety, MRO, power tools, cleaning and housekeeping, lighting, office stationery, etc. Over the years, Moglix has become a preferred choice for buyers, suppliers and manufacturers. It has enabled many suppliers and manufacturers to improve their visibility in the virtual world and present their products to a much wider customer base.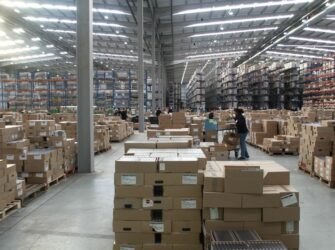 With its focus on providing world-class services, Moglix has been able to develop strong relationships with its users. In India, the company has its main office in Noida, Uttar Pradesh. It has regional offices in several states in the country. Moglix also has operations at other locations in Asia and Middle East such as UAE and Singapore.
History
The idea for Moglix came to the founder when he noticed that manufacturing sector in the country was largely fragmented. This was especially true for small and medium enterprises (SMEs). These manufacturers usually had a fixed clientele, but beyond that there was limited scope to onboard new clients. The founder wanted to provide the same level of convenience and efficiency as was seen in B2C e-commerce domain. This eventually led to the launch of Moglix.
With its tech-driven approach, Moglix has been able to attract users and register strong growth since its launch in 2015. The platform currently has more than 2,000 suppliers. Total number of clients are in excess of 1.5 lakh including more than 250 large enterprises and corporates. Moglix has expanded its delivery network to cover more than 25,000 Pin Codes across the country. Total number of industrial products listed on Moglix are in excess of 4.5 lakh. The company operates more than 28 warehouses, making it the largest of its kind industrial e-commerce platform.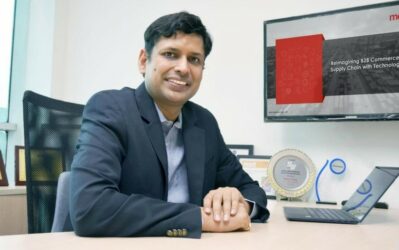 Funding
Moglix has received investments worth $222.2 million via seven rounds of funding. Some of the key investors include Alpha Wave Global, Harvard Management Company, Composite Capital Management, Sequoia Capital India, Tiger Global Management, Accel, Bessemer Venture Partners, International Finance Corporation, and Kalyan Krishnamurthy. In 2017, the company achieved the 'Unicorn' tag after its valuation increased to more than $1 billion.
Acquisitions
Moglix had acquired Vendaxo in July 2021. Vendaxo was an online platform where users can buy or sell used machinery across the globe.
Competitors
Moglix competes with rivals such as Zetwerk, Industry Buying, SMEIndustry, Zoro, Kobster and Mytradebox.
About the Founder
Moglix was founded by Rahul Garg, who currently serves as the CEO of the company. Prior to launching Moglix, Rahul had worked at Google, IAB Singapore, Conexant Systems, and Ittiam Systems. Rahul is an alumnus of IIT Kanpur and has an MBA degree from Indian School of Business.