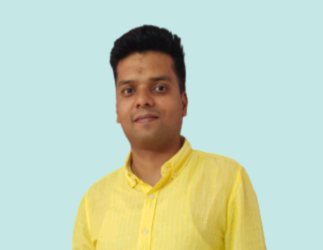 We are thrilled to talk about the JobsCruze AI-based Resume Builder Portal (www.jobscruze.com), a revolutionary online platform designed to transform the way individuals search for, apply to, and secure their dream jobs. JobsCruze is set to disrupt the job search industry with its innovative features and user-centric approach.
JobsCruze represents a modern Career Powered AI Resume Builder platform that streamlines the hiring process, making it quicker and more efficient for both employers and job seekers. Its user-friendly interface incorporates a range of features, including auto suggestions for over 6,006 job designations, encompassing more than 193,000 roles and responsibilities, as well as ATS keywords for core competencies. These resources aid job seekers in optimizing their profiles on various job portals. Given that many job portals now utilize AI algorithms to match candidate profiles with job descriptions posted by employers, this platform is invaluable in helping job seekers effortlessly create ATS-friendly resumes.
JobsCruze has established partnerships with over 100 companies, training institutes, and recruitment firms. These partnerships are aimed at providing job seekers with a competitive edge by assisting them in creating ATS-friendly resumes and offering career resources on more than 350 essential topics to aid in their preparation, application, and success in securing their dream jobs in a competitive job market
In a world where finding the perfect job can often feel like searching for a needle in a haystack, JobsCruze aims to streamline the job-seeking process and empower job seekers with the tools and resources they need to succeed. Whether you're a recent graduate taking your first steps into the professional world or an experienced professional seeking new opportunities, JobsCruze has something for everyone.

Mr. Piyush Khandelwal, the Founder and chief Executive Officer of JobsCruze, has introduced a framework that assists in crafting a resume compatible with Applicant Tracking Systems. Piyush Khandelwal brings over 12 years of extensive industry experience, owning two companies specializing in Software as a Service and Staffing solutions. In addition to his entrepreneurial endeavours, he also serves as a Career Coach and HR Consultant.
He also shared insights into the future of jobs in India and emphasized the importance of well-crafted resumes. He said, "The job landscape in India is rapidly evolving, with increasing competition and changing skill requirements. In this dynamic environment, having a standout resume is crucial. Resumes not only provide a snapshot of your qualifications but also serve as your first impression to potential employers. They are essential tools for showcasing your skills and experiences, making them a vital part of your job search arsenal. At JobsCruze, we've integrated a robust resume builder to help job seekers create compelling resumes that make them stand out in today's competitive job market."
JobsCruze is not just another job search website; it's a comprehensive career companion that offers guidance and support every step of the way. Whether you're a recent graduate taking your first steps into the professional world or an experienced professional seeking new opportunities, JobsCruze has something for everyone.
Since its inception, JobsCruze has garnered a user base of over 75,863 individuals spanning across 100+ countries. Moreover, the platform has successfully mentored and placed candidates in renowned companies such as Kotak Mahindra Bank, Axis Bank, Edelweiss Tokio Life Insurance, Max Life Insurance, IDFC First Bank, Aviva Life Insurance, and Mahindra Holidays, to name just a few
Shubhakanta Pradhan from HR Team of Future Generali has confirmed "Dear Jobscruze Team,
We want you to know that we are very pleased with the quality of service your company provides. We sincerely appreciate your responsiveness and the way you conduct business. We have recommended your company to others because of our satisfaction with your service."
Mr. Piyush recently partnered with Protouch Pro to provide mentorship to their students on harnessing technology for job-seeking and securing positions in prestigious organizations. Protouch Pro is a renowned organization that specializes in talent transformation and upskilling.
To start your journey toward your dream career, visit www.jobscruze.com today and experience the future of job searching.