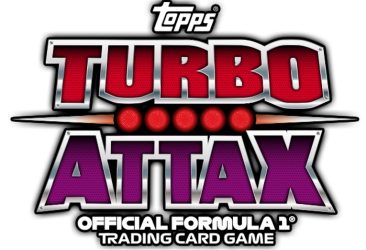 Prepare yourself for an exhilarating expedition into the heart-pounding realm of Formula 1 with the highly anticipated F1 Turbo Attax 2023 Collecting Cards created by Topps! This captivating collection showcases a whopping 400 new cards featuring the sport's shining stars, such as promising talents like Oscar Piastri, Nyck de Vries, and Logan Sargeant, alongside renowned two-time world champion Max Verstappen. Verstappen has etched himself into F1 history with his mind-boggling record-breaking triumphs in a single season.
The introduction of the F1 Turbo Attax 2023 series brings forth an intriguing selection of limited edition cards and parallels that bring you closer to the heart-stopping action. Keep your eyes peeled for the momentous entrance of legendary F1 icons Ayrton Senna and Michael Schumacher in this captivating line-up. Whether it be through the eye-catching McLaren Papaya Orange design or through its elite Red Bull Racing Edition counterpart (among other exclusive designs), collectors are bound to enjoy searching for those rare gems that will complete their collections.
Relive the exhilaration of the 2022 FIA FORMULA 1 WORLD CHAMPIONSHIP once more with distinctive style cards featuring all 20 racers. And for admirers of Max Verstappen, an exceptional surprise awaits in the form of the invincible 101 card, commemorating his extraordinary victory as a double world champion.
However, the suspense doesn't end there! F1 Turbo Attax 2023 unveils captivating new subsets that delve into different aspects of this sport. Embark on a journey through Milestone Moments, unveiling unforgettable highlights from the season or uncover Qualifying Masters who showcased remarkable talent on the track. Furthermore, F1 NEXTGEN and F1 Pit Crews subsets provide you with an exclusive glimpse into promising rising stars and underappreciated heroes behind-the-scenes.|
If you're a Formula 2 and Formula 3 enthusiast, you'll be thrilled to find out that they are making a comeback in this edition. Additionally, the introduction of Parallels in Pink, Cyan & Gold offers something for collectors of every preference.
Delve into the realm of glossy foil F1 Superstars, victorious racers from 2022, and the rising stars showcased within the Stars of Tomorrow subset. This highlights gifted young talents with immense potential to become future icons in Formula 1. Relive the most awe-inspiring moments from the 2022 season through Live Action & Epic Moment sets that immortalise the spirit of Formula 1 racing.
Therefore, if you have a deep passion for motorsports or consider yourself an ardent collector, seize the opportunity to transition into F1's next generation with F1 Topps Turbo Attax 2023. This supreme collection guarantees to keep you on tenterhooks and allows you to own a fragment of F1 history. Embark on your journey today and encounter unparalleled excitement in witnessing Formula 1 like never before!
https://in.topps.com/
https://www.instagram.com/toppsforindia/