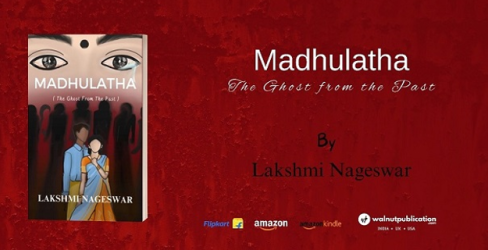 Noida – Walnut Publication proudly announces the release of "Madhulatha: The Ghost from the Past," a gripping English adaptation of Smt. Lakshmi Nageswar's acclaimed Telugu novel. This poignant literary work sheds light on the grave caste conflicts persisting in Indian society and delves into the heart-wrenching reality of honor killings, a dark issue deeply rooted in false notions of prestige and personal ego.
Set against the backdrop of the 21st century, "Madhulatha" boldly addresses a pressing social problem, presenting a narrative that ignites contemplation and drives a call for transformation. The story unfolds through the lives of its compelling characters, painting an unvarnished picture of the struggles faced by those who defy societal norms in pursuit of love and equality.
Author Lakshmi Nageswar, born on January 14, 1947, into a highly orthodox Brahmin family in Andhra Pradesh, has dedicated her life to challenging the entrenched caste system and advocating for inter-caste alliances. Through her prolific writing and unyielding activism, she champions the cause of a more inclusive and egalitarian society.
We invite you to delve into the pages of "Madhulatha" and embark on an enlightening journey through its vivid portrayal of caste conflicts in India. Experience firsthand how literature can serve as a powerful medium for change, fostering compassion, and awareness, and ultimately inspiring progress towards a more harmonious future.
Readers can purchase "Madhulatha: The Ghost from the Past" from Amazon or directly from Walnut Publication – https://www.walnutpublication.com/book/9789359110363/.