Most businesses are launched by individuals, which can eventually transform into a family-run business or one that is managed entirely by professionals. While things have changed in the era of startups, it was family-run businesses that were dominant a few decades back.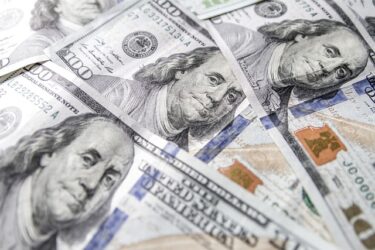 Even today, there are quite a few family-run businesses that are quite popular for their high-quality products and top-quality services. For better understanding, here's a look at some of the world's richest families in the world.
Hermes – Headquartered in Paris, Hermes is a leading French luxury fashion company. It was launched way back in 1837 and focuses on products such as leather goods, home furnishings, lifestyle accessories, jewelry, perfumes, watches, etc. Hermes was launched by Thierry Hermes, who was born in Germany, but later moved to France.
Hermes is now a sixth-generation family-owned business, with popular products such as Birkin handbags. Family member Axel Dumas serves as the CEO of Hermes, whereas Alexis Dumas works as the artistic director. Hermes family business is valued at around $94.6 billion.
Al Saud – The fortunes of Al Saud family are derived mostly from payouts received through the sale of oil and gas. Al Saud is a 90-year-old monarch family, now in its third generation. The name Saudi Arabia is itself derived from the name of Al Saud family. The family has also made money via brokering land deals and government contracts.
They have also launched businesses that support state companies like Saudi Aramco. Total wealth of Al Saud family is estimated to be around $105 billion. This can be much higher if we consider the combined wealth of the extended family that has around 15,000 members.
Koch – Launched in 1940, Koch was founded by Fred C. Koch. The company is a privately held multinational conglomerate headquartered in Wichita, Kansas, U.S. It has presence in various segments such as refining, manufacturing, chemicals, energy, minerals, fertilizers, pulp and paper, etc. Currently in its third generation, Kock family business is led by Charles Koch, who serves as the Chairman and CEO of Koch Industries. Total wealth of Koch family is estimated to be around $128.8 billion.
Mars – Founded in 1911, Mars is headquartered in McLean, Virginia, U.S. The company was founded by Franklin Clarence Mars. It has specialization in confectionery, beverages, pet foods, etc. Some popular items include Snickers bars, M&Ms and Milky Way. Now in its fifth generation, Mars is led by John Franklyn Mars, who is the chairman of the company. Wealth of Mars family is estimated to be around $160 billion.
Walton – The richest family in the world is the Walton family. It is largely with their 47% share in Walmart. As many would know, Walmart is the world's largest retailer in terms of revenue. It has global operations with more than 10,500 stores worldwide. Walton family wealth is estimated to be around $224.5 billion.