With 'No Time To Die' being the last James Bond movie to feature Daniel Craig, speculation is rife about who will be the next James Bond. There are quite a few contenders and nothing is certain as of now. According to the creators of the James Bond franchise, anyone aspiring to be James Bond should not be more than 40 years of age. He should preferably be a British, which could include an Irish, Scottish or English actor.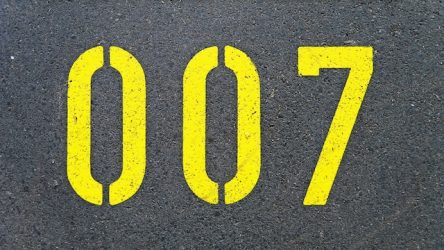 Youngsters are also not preferred, as the character of James Bond is essentially a veteran with lots of experience in wars. The producers also won't consider a woman to play the lead role at this point of time. Another key consideration is that the actor should be comfortable to have an agreement of around 10-12 years. Based on these parameters, here are some valid guesses, as to who will be the next James Bond after Daniel Craig.
Aaron Taylor-Johnson – Already proven his mettle in action movies such as Avengers: Age of Ultron, Godzilla and Tenet, Aaron Taylor-Johnson is one of the front-runners for becoming the next James Bond. Other aspects working in his favor include being a Brit and a heartthrob. While 32 years of age may seem a bit too young, the producers feel that they are willing to accept some changes in age requirement for the next James Bond.
Henry Cavill – Many people consider Henry Cavill as the most appropriate man to take on the job of James Bond. He has the looks and personality to perfectly fit into the character of James Bond. It helps to know that Cavill had auditioned for James Bond way back in 2005. However, it was Daniel Craig who was chosen at that time. Now, several years later, Cavill seems a perfect fit for James Bond. Cavill has played various prominent roles such as Superman, Napoleon Solo and Geralt of Rivia.
Robert Pattinson – Known for his dedicated approach to filmmaking, Robert Pattinson has the looks and charm, as needed to play the role of James Bond. He is not necessarily the favorite, but James Bond producers have been known to throw surprises.
Jonathan Bailey – Things working in Jonathan Bailey's favor include his long association with theater and television. Moreover, he has also enthralled audiences via his role in Netflix series Bridgerton. Bailey is just the right age, with potential to be featured in 4 to 5 James Bond movies. He has not signed any other franchise agreement, so is free to take up the role of James Bond.
Tom Hardy – Associated with several leading films such as Black Hawk Down, Star Trek: Nemesis, Inception, Mad Max: Fury Road, Star Wars: The Last Jedi and Venom, Tom Hardy is among the favorites for the James Bond role. In 2020, there were reports that Hardy has already been signed as the next James Bond. However, that did not come true.
Luke Evans – With a long list of popular movies and television series, Luke Evans is one of the popular candidates for the James Bond role. His performance in Dracula Untold comes very close to what the character of James Bond is all about. At age 42, Luke can play James Bond for around a decade. He is not the favorite among bookies, but his fans certainly like him to take up the James Bond franchise.