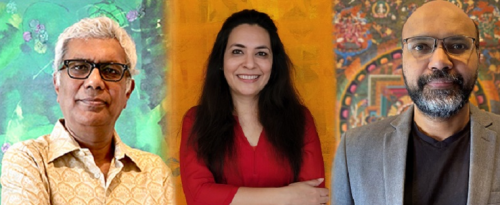 The fund invests in new age entrepreneurs leveraging India's artisanal diversity for global markets, revitalising rural off-farm livelihoods and regenerative consumption
13 July 2023, New Delhi: Hearth Ventures, announces the launch of India's ground-breaking venture capital fund exclusively designed to empower and uplift the country's creative and cultural sectors. This unique fund aims to provide strategic investments and comprehensive support to small and medium-sized for-profit enterprises operating within these domains, with a specific focus on growing off-farm livelihoods in rural India. Building upon its recent registration as a Category I AIF (Alternative Investment Fund) by the Securities and Exchange Board of India (SEBI), Hearth Ventures plans to deploy an estimated INR 250-350 crore over the next 3-5 years. The fund seeks to collaborate with up to 25 ventures with exceptional founders, product-market fit, positive unit economics, leveraging technology and a roadmap   for growth and innovation in these vibrant sectors.
Backed by Vipul Jain, Technology entrepreneur, the fund has the support of early investors William Bissell – Managing Director of Fab India, and Mr Yogesh Chaudhary – Director at Jaipur Rugs. Hearth Ventures is founded by Vinayak Kamath, Shefali Chhachhi and Vipul Jain bringing together a collective experience of ten decades in entrepreneurship, investment, and corporate leadership. The team aims to achieve its first close of Rs 100 crores by the end of 2023.
"We see a $120 billion domestic market and a $1.5 trillion global market for the creative and cultural sector with many tailwinds. This sector not only presents a significant economic opportunity, but also impacts several SDG's. Our research, investments made to date and the deal pipeline validates our thesis that there are many great entrepreneurs in the sector who can build profitable and fast-growing businesses. This sector remains critically underserved for growth capital and we hope to change that and pave the way for building a vibrant start-up ecosystem" said Vipul Jain, Founding Partner, Hearth Ventures.
Commenting on his support to this new venture fund, William Bissel, Managing Director of Fab India said Hearth's mission to invest in and support cultural and creative industries gain access to markets and scale is a vital one. Hearth is unique among investors in their vision, the experience of their leadership team and their demonstrated commitment to funding businesses that demonstrate India's "soft power" and bring it to global markets.
Echoing these sentiments Mr Yogesh Chaudhary, Director at Jaipur Rugs added "Jaipur Rugs today serves customers across the world while working with over 40,000 artisans, mostly women across India. We are delighted to support Hearth's vision of creating many more of such enterprises and reimagining the sector."
The fund will invest at Pre-series A and Series A stages, after comprehensive due diligence by reputable agencies, with affirmative board rights. With a focus on portfolio companies achieving double-digit revenue growth and efficient capital utilization, the fund aims to outperform the median of other venture funds. Hearth Ventures will invest in fashion, crafts, design & décor, sustainable apparel & accessories, art jewellery & consumer facing regenerative businesses such as recyclable packaging, and related sectors, which represent a $350bn domestic market opportunity by 2030.They tap into the growing interest in India's creative economy, aiming to generate over ten million jobs in the next decade by providing early-stage capital and support to mission-driven creative ventures.
About Hearth Ventures:
Hearth Ventures is India's first venture fund specifically focused on supporting Creative, Cultural and Circular Economy Enterprises. Established in 2021, Hearth Ventures has invested in Indian handmade crafts, design, and circular economy ventures from its proprietary capital pool. Their current portfolio includes Shobitam Inc, Kadam Haat Basketry Barn, Design Trade Services USA and Relove. Through strategic investments and comprehensive support, Hearth Ventures seeks to propel sustainable development and contribute to the achievement of the Global Sustainable Development Goals in India.
For Media Queries:
Email: Shefali@hearth.ventures
Mobile: +91 9811353126