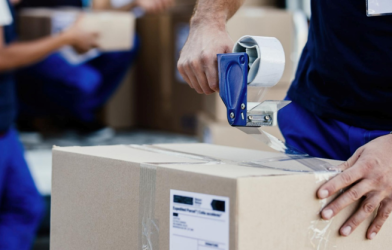 Even if what's inside a package matters the most, did you know the exterior of a package creates an impression? A business cannot succeed only by focusing on the quality of its product if the packaging is below average. First impressions hold the most important value even to this date, and if the packaging of your product fails to impress the customers, it is very likely to remain unpicked.
With emerging trends, businesses are exploring creativity like never before. From graphics and prints to unique shapes, designs, and messages, product packaging is being revolutionized like never before. In this highly-competitive market, you need to pick something that stands out and gets selected over competitive products. A consumer package design needs to be impressive, creative, unique, and of course, communicative. It must tell the story, motto, and concerns of your business.
How to Pick a Packaging Design That Stands Out
For a business, designing unique packaging is always the most challenging task. Since more businesses are finding out ways to get creative with their packaging and, at the same time, focus on sustainability, the competition is getting tougher. Consumers are encouraging the concerns of businesses for nature, and that is why they often end up buying products with sustainable packaging.
If you want to build a well–recognized brand, avoiding replication is necessary. Replicating product packaging of the biggest brands is a terrific mistake a business can make. Therefore, only businesses that can design unique packaging are rewarded.
To pick the best package design, you must consider the following factors positively:
Focusing on the Material of Packaging
The material of product packaging plays an integral role. Most businesses worldwide aim to eliminate harmful packaging products like plastic and instead choose greener materials like paper. If your competitors have switched to eco-friendly packaging materials, it is high time you must choose a similar product and go green.
Finding What Your Competitors Are Doing
Following or keeping an eye on your competitors is never wrong; instead, it helps avoid replicating designs, colors, and other relevant factors. Also, by conducting extensive research on your competitors, you can discover ways to be unique.
Thinking Out of the Box
Ever since the emergence of new technologies in the packaging of products, the most prominent brands worldwide are getting more and more creative. A business must think outside the box when designing its packaging to stand out.
How the Products Can Be Transported
Transportation is another vital factor that should be considered in product packaging. If the products need to be transported to different cities or countries, then they must have suitable packaging. You must design the packaging so that it does not damage the product inside while transporting.
Ease of Opening
Packages that are hard to open often create a bad reputation. This issue must be considered, and ways of quickly opening the packages must be implemented.
Durability and Sustainability
A packaging design must be durable so that transporting them does not affect their quality. No consumer wishes to buy tampered packaging, which creates a bad reputation for the company.
Similarly, sustainability is high-appreciated. Packaging that does not harm nature and, at the same time, can be reused or recycled gets picked by consumers the most. Thinking about a greener future can be beneficial.
Paying Importance to Branding
A lot of importance must be paid to branding. Everything is important, from designing an eye-catching logo to deciding the color, size, pattern, and creative designs on the packaging. Also, the chosen packaging design must be able to tell your brand's story most creatively.
Summing Up
There are various materials and designs to choose from while creating unique packaging for your product, but to stand out, you must pay equal importance to sustainability. The world is expecting a greener future, while on the other hand, consumers love when brands communicate with them through their unique packaging. Therefore, you must follow the latest trends and technologies to create unique packaging designs and win hearts.