When it comes to ensuring your safety, you have to choose the best. That is easier said than done, as there are numerous options available. While it is okay to get feedback and suggestions from friends, there is no one size fits all approach possible when choosing a concealed carry handgun. Here is a quick guide that will make it easier for you to choose the right concealed carry firearm.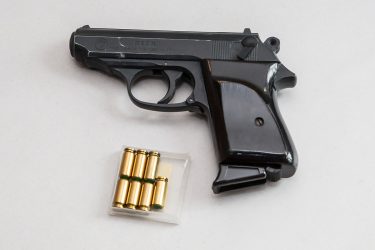 Barrel length – You need to have a concealed carry handgun that you can easily carry around with you. It should also be compact, allowing for easy concealment. This is where the length of the barrel becomes an important factor. Barrel length can vary from around 2.5 inch to around 5-inch. You should choose a barrel length that you feel comfortable handling. Choosing a barrel length of around 3-4 inches should be appropriate for most users.
Accuracy – While handguns with longer barrels may create some discomfort, they can provide better accuracy at distances of around 25 yards and more. In self-defense scenarios involving close encounters, even smaller handguns can be effective. But there can be situations when the perpetrator may be taking shots from a distance. In such situations, a handgun with a longer barrel can deliver better results.
Grip – To take precise shots at the target, you will need a sturdy grip on the handgun. Not all firearms are made equal. The size and makeup of your hand will also be different from others. You need to have the gun in your hand to get a feel if it fits perfectly. You may also want to hold it for a while to understand how the grip is affected by factors such as sweat, grime, etc.
Weight – It is important to evaluate the weight of the gun. All-metal guns will be heavier in comparison to guns that employ metal along with other materials. While a lighter gun will be easy to carry, it may have a high recoil when fired. Heavier guns can mitigate some of the recoil, allowing you to get more accurate shots at the target.
Trigger – To gain an edge over the adversary, the gun should have a responsive trigger. It should break as expected and should have the same feel for all shots. For best results, you will have to get some good training to master the trigger of the chosen handgun.
Red dot sights – These have become hugely popular in comparison to open sights. Red dot sights provide better accuracy across varied environments. It would be even better to have a gun that has additional co-witness irons.
In addition to the concealed carry firearm, you also need to choose the right ammo. The bullet should reach the target in the shortest possible time. The type of magazine is another important factor. You should choose the max rounds that the firearm can support. Although, the allowed limit may vary from state to state.