Short sellers make news from time to time, with their flair to make millions by shorting stocks. Short selling is essentially taking a negative position of a stock and expecting the price to fall. This is just the opposite of conventional stock trading where investors make money when stock prices rise.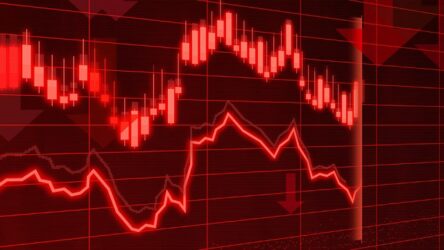 Short sellers usually target companies that have fluctuating stock values. Or it could be businesses that have high valuation, but not backed by adequate revenues or assets. Short selling can also be a purely speculative activity, wherein a group of entities may try to trigger a stock crash via large sell orders.
In the history of stock markets, there have been some very successful short sellers. To better understand their talent, here is a look at some of the richest short sellers of all time.
Steve Eisman – An American investor and businessman, Steve Eisman showed his short selling maverick at the time of US housing bubble collapse. This occurred during the period between 2007-2008. Steve Eisman focused primarily on shorting collateralized debt obligations (CDOs). He did this while he was employed with Connecticut-based FrontPoint Partners LLC. FrontPoint was a part of Morgan Stanley. Steve's success at shorting CDOs boosted his career and he went on to manage more than $1 billion for FrontPoint.
John Paulson – Financial foresight can be hugely rewarding and a perfect example is John Paulson, an American hedge fund manager. He made a fortune when he shorted the US housing market. Aware of the looming subprime mortgage crisis, John betted against mortgage-backed securities using credit default swaps. It is estimated that he earned around $4 billion.
Fahmi Quadir – One of the most notable short selling cases involving Fahmi Quadir was Valeant Pharmaceuticals International, Inc. The stock was shorted just as it was nearing its peak valuation. From $257, the stock fell to $28, thereby losing around 90% valuation. Fahmi Quadir was working with Krensavage at that time and the shorting helped earn around $2.8 billion in profit.
David Einhorn – An American hedge fund manager and investor, David Einhorn is known for taking bets against Lehman Brothers Holdings Inc. He pointed out that Lehman had significant exposure to illiquid real estate investments. He also mentioned issues with accounting practices and financial statements of the company. David's statement resulted in sharp drop in share price of Lehman Brothers. The company suffered quarterly loss of $2.8 billion and eventually declared bankruptcy in 2008. David Einhorn is currently managing funds worth $5.5 billion.
George Soros – A Hungarian-American businessman, George Soros is considered as the richest short seller of all time. He had made several shorting bets against various entities during his career. His most ambitious shorting bet was against the Bank of England. Soros used USD10 billion to short sale pound sterling, which resulted in sharp drop in valuation of the currency.
Such was the loss that Soros started being called as 'the man who broke the Bank of England.' Soros is estimated to have made profits of $1 billion by shorting Bank of England. Soros net worth is around US$ 8.6 billion. He has donated more than US$ 32 billion to Open Society Foundations.