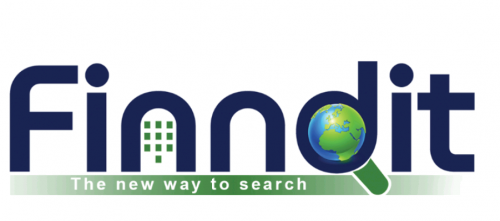 The "Vocal for Local" is not a modern phenomenon but premised upon an age-old strategy of promoting the local products and services of a nation in order to boost the economy. The aeon we live in is global in terms of reach and possibilities. Any product or service that a company offers, could be availed of by anyone in any part of the world. This is the power technology has brought with it. Globalization has exposed all our businesses to global customers and vice-versa. A potent business search engine like Finndit ensures that the companies, as well as the customers, benefit from its worldwide presence.
Vocal for Local
The government of India introduced this widely appreciated initiative to promote the local vendors, manufacturers, service providers, businessmen, etc. This, in turn, would lead to the boost of the nation's economy while, at the same time, reducing dependency on other nations for various products. This process would eventually lead to the fulfilment of the "Atmanirbhar Bharat" initiative of the government to make India self-reliant. "Make in India" was another pillar of this push to boost local manufacturing. However, the aim was not just to produce and use local products, but to manufacture products of high quality to compete against the global players.
As a consequence of such measures to promote and adopt indigenous products and services, the local business atmosphere has become significantly conducive to the upcoming entrepreneurs. Anyone who wishes to establish a new business, irrespective of how big or small, has encouraging signs from the get-go, that the government policies will support and nurture their endeavours. This has ensured a sense of positive environment for the upcoming businesses to thrive. Simultaneously, these companies could produce high-quality goods to be exported to other counties as well. This will impact the country's economy tremendously. Needless to mention, the dreaded issue of unemployment in the country would also experience some positive change.
How will Finndit help?
Finndit is the fastest growing search engine in the country. It provides a one-stop solution to various businesses to improve their digital presence and footprint. The platform boasts of over 2.50 lakh of business listings already and the number is rising at an astronomical rate. It won't be long before Finndit becomes a force to reckon within the field of digital presence and marketing. The distinguished services offered by Finndit include digital marketing, accurate search results, comparing the services and products of various companies at the same time, a mini-website highlighting the main services offered by a company at a glance, advertisements, digital flyers, brochures, video shoots, photoshoots, and much more. All these combine to ensure that your companies' online presence is greatly enhanced.
People are constantly living online for all sorts of day-to-day services. Hence, it becomes imperative to get your companies' services and products in front of as many eyeballs as digitally possible. Finndit ensures it, which is bound to boost the growth rate of your business. The traditional PR and marketing strategies have taken the online route because that is where people are. Any modern future-oriented business would take into account the increasing presence of the Indian population online. That is where a platform like Finndit comes into its own. It offers all the necessary tools to grab hold of potential customers. If you want your business to be as exposed to potential customers as possible, make sure to get in touch with Finndit and get your company or business listed on the platform. That is when you could feel the empowerment that Finndit offers under the "Vocal for Local" initiative.