Need to buy something, but don't have funds? We all face such situations from time to time and it can be quite frustrating. But many of us don't realize that there are quite a few ways to raise cash fast. Of course, you can borrow from family and friends. But apart from that, there are various other ways to make quick cash. To understand the options, here are some great ways to raise quick cash.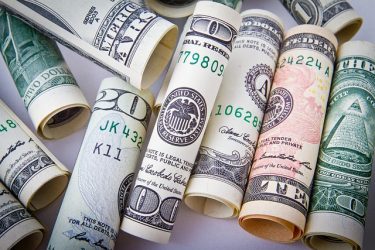 Quick cash loan – If you are eligible, you can raise cash fast with a quick cash loan. These are quite like personal loans, but you can get it much faster. Depending on where you are applying, you can raise quick cash within minutes. However, quick cash loans have a certain limit and higher interest rate.
Sell your electronics – Gold and jewelry are not the only stuff you can sell at pawn shops. You may be able to sell your electronic items as well such as smartphones, flat-screen television, digital camera, etc. You can also sell sporting equipment and musical instruments to make quick cash.
Babysit – There are quite a few apps that can get you started on your babysitting job in no time. These apps can help you find clients in your neighborhood and can also get you the best rates possible.
Garage sale – If you have some time to spare, you can organize a garage sale. You can also host a garage sale online. Raising cash from a garage sale can be a bit tiring. But by the end of the day, you might end up with a good amount of cash in hand.
Pet sitter – Love animals? A pet sitting assignment can earn you some quick cash. There are dedicated apps that cater to unlocking pet sitting opportunities in your area. Depending on the animal you are entrusted with, pet sitting can be a better overall experience than babysitting.
Hunt your house for loose change – If you are among the ones who have little care for change, it is possible that your home may be holding a significant amount of funds in loose change. It can be lying around in closets, desks and clothes.
Take up a gig job – With freelance websites and apps, you can find a variety of gig jobs in your neighborhood. You can take up gigs based on your liking and areas of expertise. Various gigs are available such as handyman jobs, survey, cleaning, etc.
Take a survey – There are various online sources that will pay you a fee for taking a survey. You can choose to participate in surveys based on your areas of interest.
Deliver groceries – You can apply for a part-time position as a delivery executive. All you will need is a smartphone, a delivery vehicle and a background check. You can deliver groceries, food, medicines, etc.
Paycheck advance – If you are already employed, you can ask your employer for a paycheck advance. If you have good relations and proven track record, your paycheck advance could be approved. And you don't have to pay interest.
Street performance – If you have some great skills, you can monetize it on the streets. For example, you can perform magic tricks or play the guitar. There are various other performances that can get you not just cash, but also the appreciation of visitors.
Donate plasma – If you are in good health, you can donate your plasma to raise quick cash. You will also be doing service to humankind, as your plasma will potentially save someone's life.
Rent your car – There are apps that can help you earn money from your car. You can choose this option if you do not use your car very often.
Rent your parking – Parking is a big hassle in big cities. If you have parking space available, you can rent it out to make quick cash. You can list your parking space on apps that provide such services.