In terms of viewership, cricket is the second most popular sports in the world. Cricket is next only to soccer / football in the world. However, there are some peculiar aspects about every sport and cricket is no exception. If we analyze closely, we see that much of Europe does not actively participate in cricket.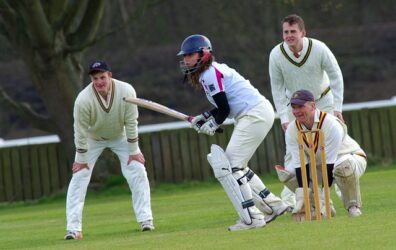 The only exceptions are England, Ireland and Scotland that have participated in Cricket World Cup. That leaves out European countries like Germany, France, Switzerland, Spain, Italy, Sweden, Denmark, etc. who do not have an active presence in cricket. It makes us wonder why cricket is not popular in Europe, whereas soccer is widely played across the continent. To understand that, here are some important things to know.
British colonies – Cricket is popular in nations that were earlier colonies of Britain. It includes countries like India, Pakistan, Sri Lanka, West Indies, New Zealand, Australia, Zimbabwe and South Africa. As the British did not colonize European regions, cricket did not gain popularity in European countries. There are various reasons why Britain did not colonize Europe, but that's a topic for a different day.
Talking about cricket, British administrators working in the colonies had hardly any other options but to play cricket in their free time. The sport caught the attention of local people and gained popularity over the years. Even after the British left, cricket continued to be popular among many commonwealth countries.
Perception of being elitist – Much of Europe did not favor the idea of cricket, as there was a general perception that cricket was an elitist sport. It was true because cricket in those times was mostly played by British officers. This was not something that was appreciated by people in Europe. As a result, cricket failed to take off in a big way in Europe.
Slow-paced game – The slow pace of cricket was not something that found favor with people in Europe. This is especially true when other fast-paced options like soccer were available. Europe was undergoing major transformations at that time, so people did not have time to invest in long-winded sports such as cricket.
Weather conditions – Weather conditions in several European countries were not suitable for cricket. Staying out for hours in cold conditions was a major challenge for those playing cricket. This is another reason why cricket failed to go mainstream in European countries.
Even though cricket may not be popular in Europe, things may change in the future. With never versions such as 20-20 events that are a lot more fast-paced and exciting, cricket may witness greater acceptance in European countries. Also, as cricket is becoming a sports with high-earning potential, it is likely to attract more countries in the coming years.