One of the best things about internet age is that it has enabled small firms and even individuals to access global markets. If you have something to offer that has monetary value, you can make it available online. While there is always the option to become a seller on sites like Amazon, you will have more control and possibly much higher margins with your own ecommerce website.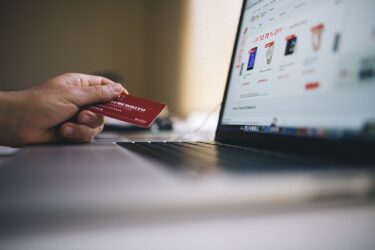 There are quite a few online ecommerce platforms that you can consider for selling your stuff. Here are some important things to consider, in terms of how to choose the best online ecommerce platform for your product.
Free or paid? – When looking for an online ecommerce platform, both free and paid options are available. To test the waters, you can initially go for free ecommerce platforms available online. Make sure they are secure and there won't be any hassles in withdrawing your earned money. Also, look out for hidden fees and charges. While free ecommerce platforms can be useful, it is recommended that you choose a paid version. You are likely to get more features, greater bandwidth support and ensure a better shopping experience for your target audience.
Ownership cost – Compare rates to understand which ecommerce platform is offering the best value in terms of cost of ownership. Instead of paying a high fixed rate, it would be better to go for a variable plan based on revenue generated. This will be helpful initially when your sales volumes are low. Later, when sales gain traction, you can choose a suitable fixed rate plan.
Customization – To position your product as something truly unique, you will need to present it in an appropriate manner. It should not look like just another run-of-the-mill affair. To ensure the desired impact on consumer perceptions, your ecommerce platform needs to be highly customizable.
Speed – Make sure the ecommerce platform has adequate speed and bandwidth to handle the number of customers you are expecting on a daily basis. You can opt for a free trial, if available, to check out the speed of the ecommerce platform. Having a slow website is one of the things that customers hate most.
Third-party software integration – Check to see the level of third-party software support available with the ecommerce platform. This will allow you to integrate all your processes via the same platform. For example, you can integrate accounting, payment and shipping, customer loyalty programs, email marketing, customer support tools, etc.
Data security – Hackers are on the prowl to steal your data or to extract money from you by planting ransomware or other malicious software. A data breach can have negative impact on your brand and consumer confidence levels. Make sure the ecommerce platform you choose has multi-level security features.
Ease of use – The ecommerce platform you choose should be easy to use by you as well as your customers. If there are issues with finding a particular product, placing an order or making a payment, customers won't think twice before switching to another site.