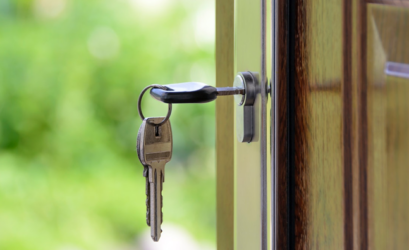 Your needs change as you get older. Your living-space should accommodate these changes. See what you should do to guarantee that your home is ready for your retirement years.
What Do You Need to Prepare for?
As you get older, you're more likely to experience physical limitations. You might have difficulty climbing up narrow staircases. You might need mobility aids like canes and wheelchairs to get around. You might get exhausted by activities and chores that you used to do without a second thought. While there's no way to predict your future, it's wise to prepare for these potential situations so that your home is functional, comfortable and safe throughout your golden years.
What Can You Do?
It's not likely that your home is retirement-ready. Research shows that there is a lack of accessible homes for people with disabilities in the province, especially when you take older constructions into account. So, you have two solutions: you can move to a new place that already has elderly care in mind, or you can renovate your current space so that you can age in place properly.
Finding a New Place:
If you're open to moving, you should pick a place that will work for more than a year or two. You want the option to stay there for the rest of your life. Take a look at the incredible senior housing options available that have luxury senior apartments that allow residents to live happily, no matter what their needs are.
Seniors with mobility issues will be accommodated with features like wide hallways, entrance ramps and accessible bathrooms. Seniors that need additional care can sign on for assisted living, memory care or full-care services. Even if you don't need these benefits when you first move in, you might need them later. It's important to have those options available.
Renovating Your Home:
If you don't want to move any time soon, but you want to guarantee that you're comfortable throughout your retirement, you need to plan for some major renovations. Here are some projects that you should consider:
Widen Doorways:
One of the best home improvements for seniors is to widen doors and hallways to make room for wheelchairs and other walking aids. Tight doorways, narrow hallways and awkward corners could become a problem in the future.
Get Handrails:
Install thick handrails along staircases. If the stairway is enclosed, put a rail on each side so that you can hold on with both hands. This home improvement will help prevent injuries from slips and falls. Falls are the leading cause of senior hospitalization and it's completely avoidable. Along with handrails, you can prevent falls by adding grip rails in bathrooms, putting non-slip treads on stairs and removing tripping hazards like rugs and electrical cords from the floor.
Move Things Lower:
Cabinets, shelves and even kitchen equipment should be moved lower. As you get older, you may develop joint problems like arthritis, which means it will be difficult to reach up and grab items. It could hurt your joints and lead to a lot of dropped valuables.
You shouldn't have to settle for an uncomfortable and unsafe living space. You should take the time to make your home better suited for your retirement or find a new place that already has your needs in mind.